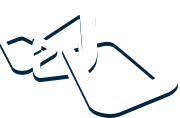 Creating Value Around The World
AgMotion is a Minneapolis-based holding company focused on physical commodity trading and risk management. Operating globally in multiple locations, we serve food, feed and energy clients in all sectors of agri-business.
Find information about how our strengths can add value to your organization in the links below. And thank you for visiting!
Northstar Commodity Investment Co. is a risk management advisor and derivatives brokerage serving the needs of grain and livestock producers and commodity investors in North America. Industry players depend on Northstar's expert analysis and excellent trade execution to manage all types of commodity price risk to achieve better outcomes.
US Commodities, LLC specializes in physical commodity trading and distribution both domestically and internationally. Our deep industry expertise, diverse array of product offerings, and strong financial position make us an integral piece of the global supply chain for our food, feed, and pet food clients around the world.
"Passionate about bio fuels" describes United Bio Energy! Based in Wichita, KS, UBE provides distillers grain marketing services, risk management consulting and group enzyme procurement to the North American ethanol sector. UBE helps its partner plants be more profitable by combining deep market expertise with global reach backed up by industry-leading back-end systems and a strong balance sheet.
Terra Ingredients by AgMotion is an industry leader because of our tireless commitment to quality. We share this commitment with our unparalleled global network of organic farms. Combined with fully-traceable, supply chain management, we provide the finest organic and non-GMO certified ingredients, all processed in a state-of-the-art, FSMA-compliant facility.